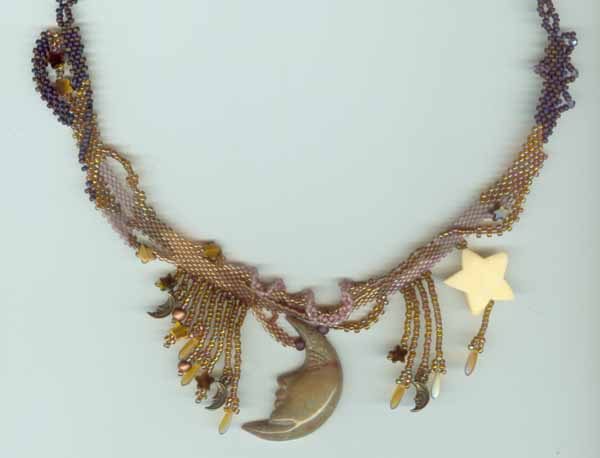 "Tears of the Moon"
(Not for sale)
A carved moon was the
inspiration for this
free-form peyote choker.
Little stars of tiger eye
and the moon charms
add to the "cosmic" energy
of the piece.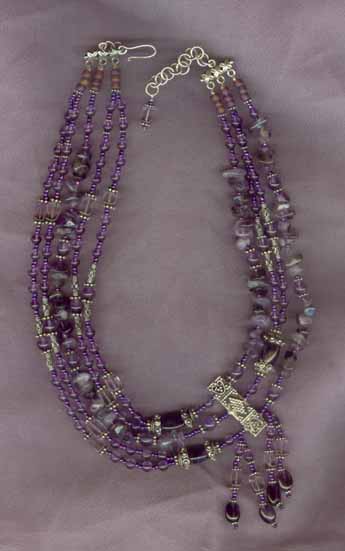 "Royal Amethyst"
This necklace features a
variety of amethyst shapes
combined with Bali silver accents.
It is meant to be worn with the centerpiece to one side for a
modern twist to a classic style.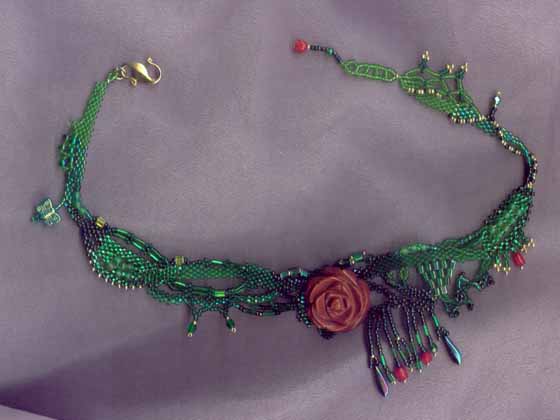 "Rose Garden"
A carved red jasper rose
is the centerpiece for
this beaded rose garden.
The red "rose buds"
are carved coral
and the clasp is vermeil
(real gold over sterling silver).


Free-Form Peyote Bracelets

Blues
7"


Browns
7"
"Free-Form Peyote" is a style of beading
that incorporates traditional peyote stitch with creative license!
They are always one-of-a-kind.
Click on a photo to see more detail.

The above bracelets are available for sale.
$67.50 each. (includes shipping)
Until I set up a shopping cart for this page,
please email me or pay directly by PayPal
(my account name is goodscents@goodscents.org)
Please indicate which color you are ordering.
Thank you!